Fantastic Realistic animatronic walking dragon costume
Dinosaur costumes
Movements:
1. mouth open and close with sounds
2. eyes blink
3. head up and down,left to right
4. neck up and down,left to right
5. walking like a real dinosaur
6. tail sway
More movements will be made according the operator's action.
high quality Animatronic dinosaur costumes
1.Size:4m to 5m in length, the height of costume can be customized from 1.7m to 2m according to the performer's height(1.65m to 2.1m).
2.Weight:18~20kg
3.Price:US$1999~2300/piece

4.Min.Order Quantity:1 piece

5.Lead time:20 days or depends on order quantity

6.Power:110/220V.

7.Color:Any color is available.Customers can customize all kinds of animals

Note:All the dinosaur costumes can be customized according to your requirements. Inquire now to see how we can help with your project.

Main Materials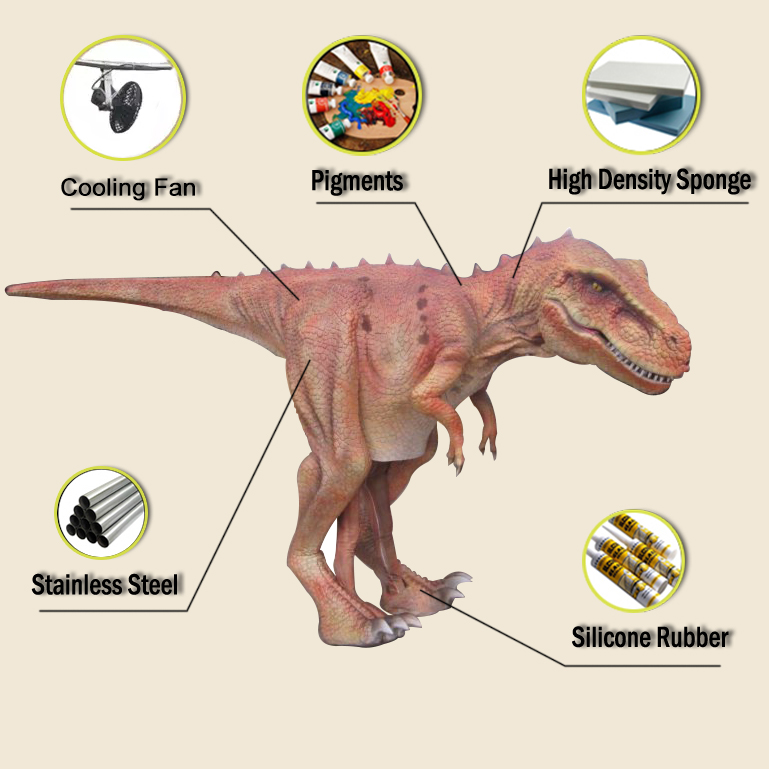 Main materials:
1.Stainless steel frame
2.High quality Silicone Rubber
3.High Density sponge
4.hand drawings

5.fan, speaker,screen, camera
Note:All our dinosaur costumes' materials have the necessary corresponding certificates, such as CE, UL, ISO9001:2008, and reached excellent environmental protecting standards.we can also choose the new materials according to your requirements.
Accessories
1.cooling fan

2.speaker and camera
3.LCD Screen
4.battery
5.control handle
These are our main accessories. we can also provide other accessories according to your requirements, such as :coin box, artificial trees,led lights,background painting and much more!
Usage
Attraction and promotion:1.amusement park ,2.theme park,3.museum ,4.playground,5.city plaza ,6.shopping mall,7.other indoor /outdoor venues.
: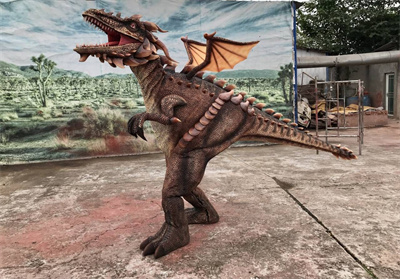 Certificate: