Life Size Artificial Fiberglass Crocodile Model for Outdoor Decoration
Life Size Artificial Fiberglass Crocodile Model for Outdoor Decoration
Transform your outdoor space into a captivating oasis with our Life Size Artificial Fiberglass Crocodile Model for Outdoor Decoration!
Imagine the intrigue and excitement as your guests encounter this incredibly realistic crocodile model. Crafted with meticulous attention to detail, our fiberglass crocodile model brings the untamed beauty of these majestic creatures right to your doorstep. Whether you're creating a themed park, a garden display, or simply adding a unique touch to your outdoor space, this masterpiece will make a powerful statement.
Movements:
no movement
Main Materials:
Steel frame, Soil,plastic,Fiberglass,Resin,Wax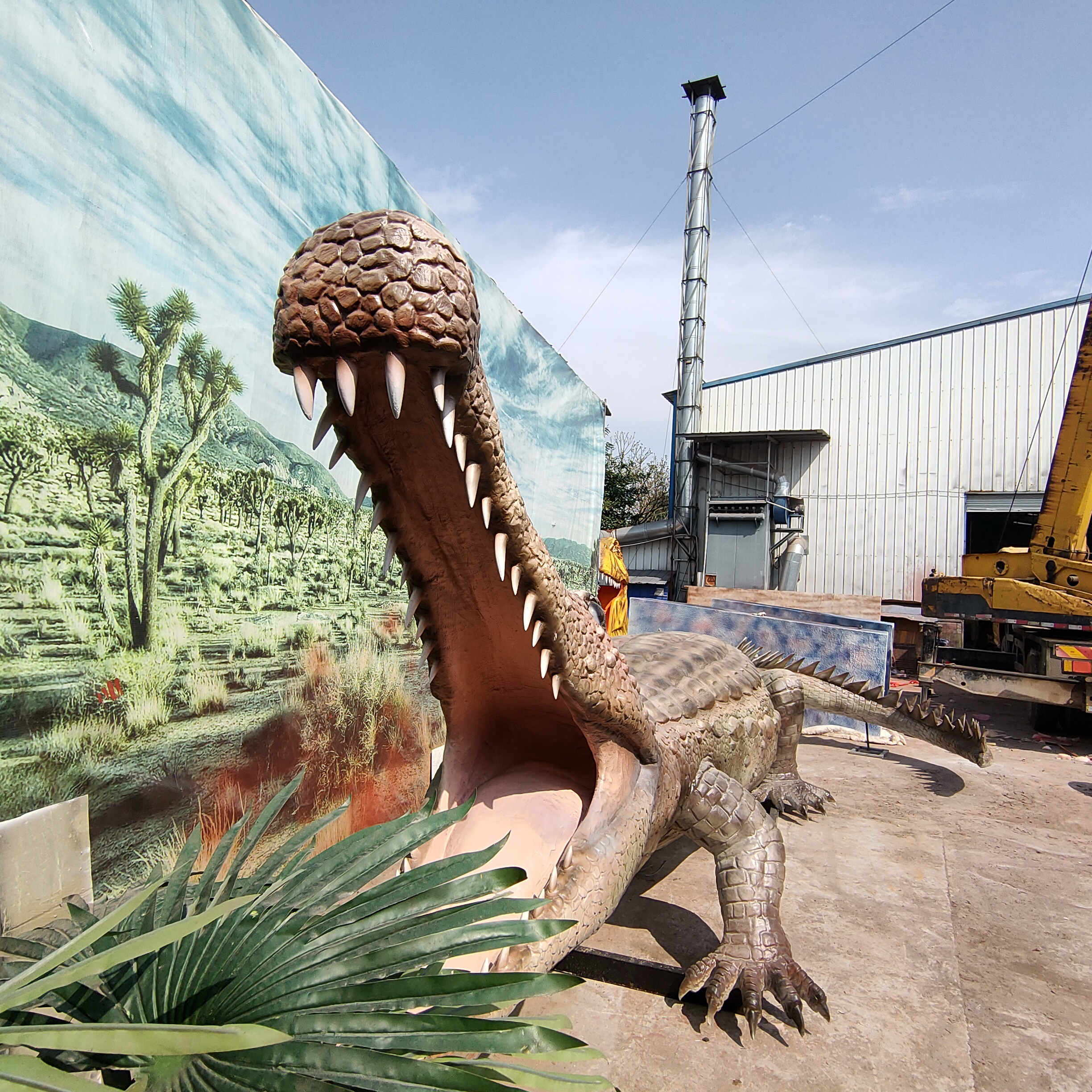 Surface:
Waterproof, Snowproof, Sunproof.
Durability:
1.Temperature: adapt to a temperature of -20° C to 40 ° C.
2.Weather: Waterproof, Sunproof, Snowproof and extreme weather.
Size:
Certificate:
Color:
Any color is available
Customers can customize all kinds of animatronic animal and dinosaur models
Usage:
Attraction and promotion.(amusement park,theme park,museum,playground, city plaza,shopping mall and other indoor /outdoor venues.)
Packing&Shipping:
Packing:
Bubble bags protect dinosaurs from damaging. PP film fix the bubble bags. Each dinosaur will be packed carefully and focus on protecting eyes and mouth.
Shipping:
Shenzhen, Chongqing, Shanghai, Qingdao, Guangzhou,etc. We accept land, air, sea transport and international multimodal transport.