Customized Simulation Horses were Created by Our Designers for Our Cusomers
How is your doing lately? In earlier this year, our company's fiberglass product, Simulation Horses, was choose by one of our customers. However, he made a different request. Our company's horses are pure natural color like: brown, gray, black, white.
Simulation Horses
Obviously, this is a customer that out of the box, the customer hopes to have a slightly different idea for his park. He wants these horses to be full of color, beautiful and imaginative like Picasso's works.
No problem! Our company can do customized simulation horses for any cusomer. After the agreement was reached, our designers immediately started their creation. As a matter of fact, they were very happy with this job,like never had it before. One of them said that the creation of simulated animals reminded him of his college days.
This time, customer requirements has spark with our business.
We know what we doing is not great, but we do love it.
At first we draw drawings to get a rough outline of each detail.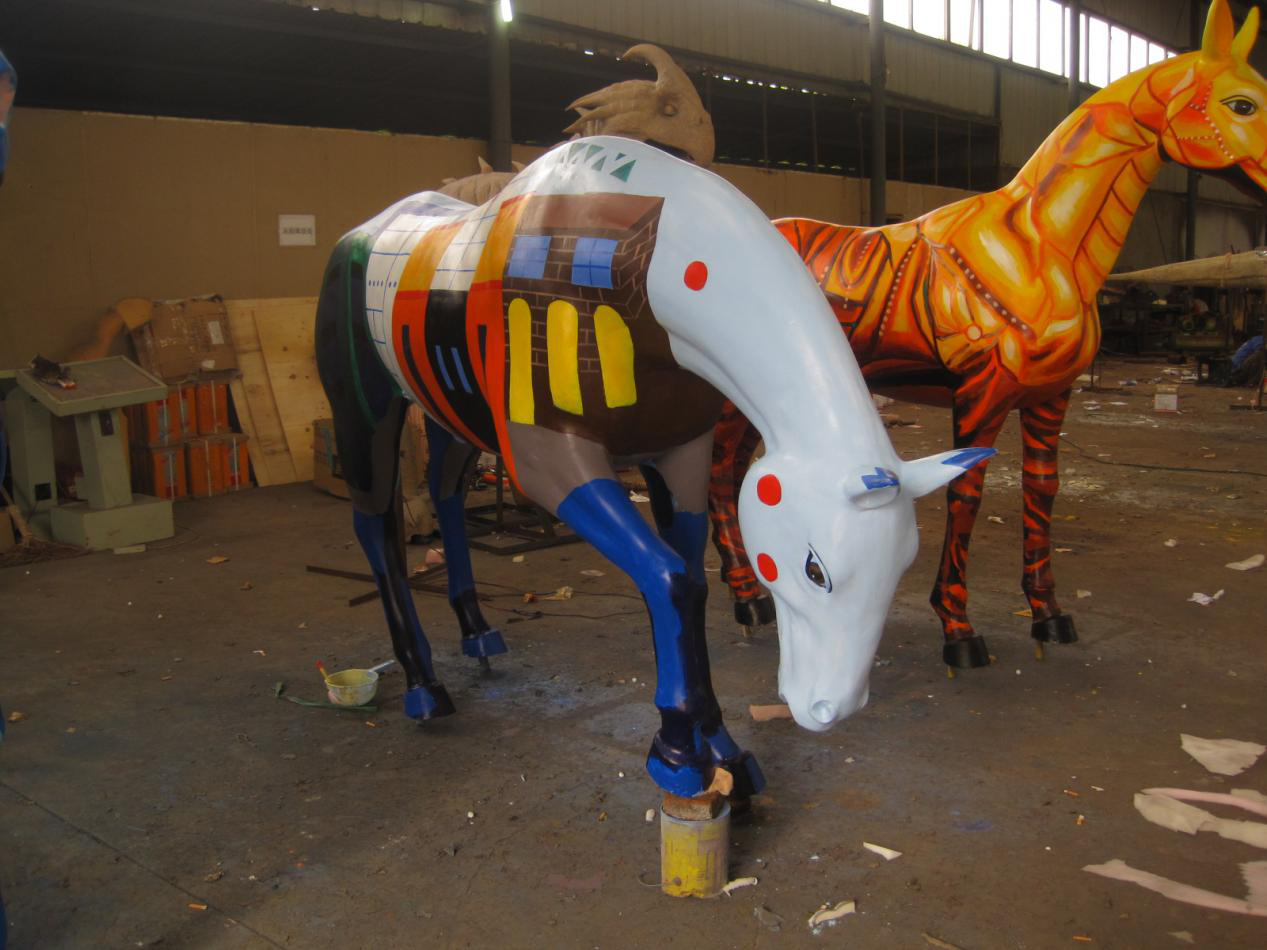 Then we sculpt it bit by bit. It's not a real creature, but a little closer to the original shape of the creature, which is art.
Then we use fiberglass to make the sculpture shape, carefully and Polish every detail.
At last the designers spewed out their favorite designs.
"Master piece"
We did our best to create as much as we could, just as we always did.
Hopefully in the future, some foreign friends will come to us to make simulation animals. We expect that person to be you.
Will you join us to create a more colorful world?