What are the differences between dinosaur hand puppets and dinosaur shoulder puppets?
Realistic dinosaur model toys can be said to be one of the most popular types of toys in recent years, and have been derived into various types, with increasingly high playability and intelligence. In addition to the common various animatronic dinosaur models products, there are also novel dinosaur doll products, such as baby dinosaur hand puppets and dinosaur shoulder puppets.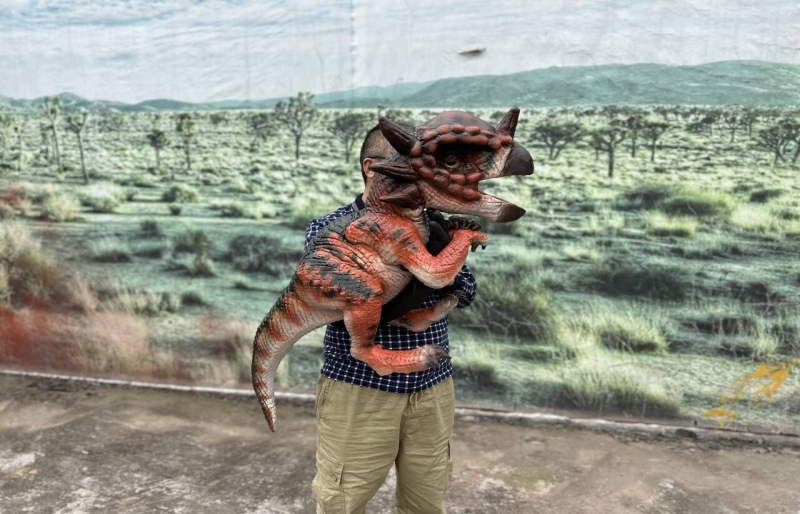 It may be easier for everyone to understand the dinosaur hand puppets. They are held in the hand and played with.
Here is a brief distinction between dinosaur hand puppet and dinosaur shoulder puppet. First of all, there are certain differences between the two in terms of appearance and size. The dinosaur hand puppets are relatively more delicate and compact, can be held in arms like a pet, and they all look like very cute small baby dinosaurs. The dinosaur shoulder dolls are relatively large, so they don't look that cute, so it's fair to say Up is Teenage Dinosaur;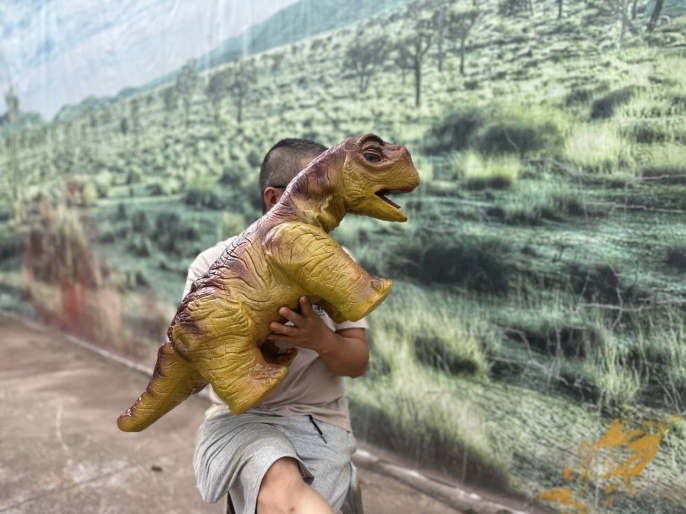 Secondly, dinosaur hand puppets and dinosaur shoulder puppets are basically the same in terms of functionality. They can both do some movements,such as mouth open and close with sound,blinking eyess,making some small movements by the operators, etc. However,the performance properties of dinosaur shoulder puppets will be stronger, and it requires trained professional opertors to show it well.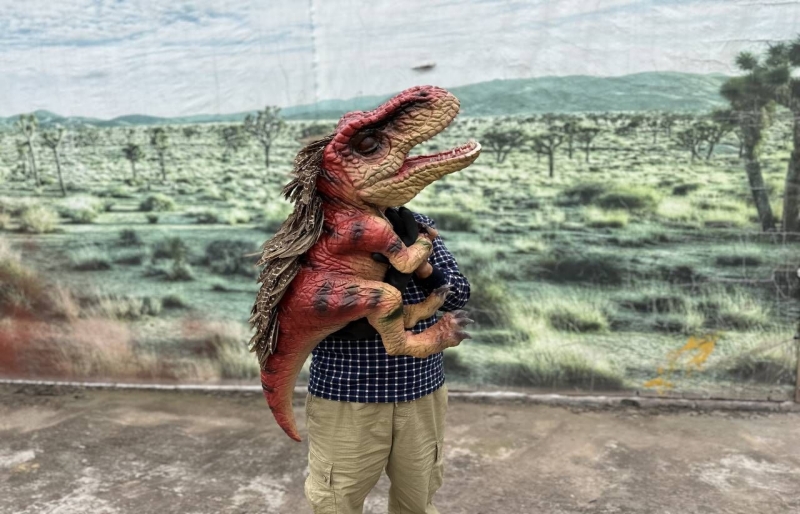 Both these 2 kinds dinosaur puppet can be used in variety scenes,such as birthday party,halloween show,theme park,rental business,and of course yo can also buy it as a pet.